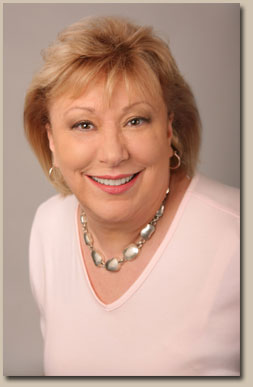 Jill Shure, a New York native, had a creative knack since she was young. Making her stage debut at the ripe old age of 10, she knew she was destined for greatness. Moving became a family pastime and the constant uprooting and changes in her life encouraged her to seek creative outlets in both the theater and writing. Shure majored in Language and Fine Arts at the University of Michigan in Ann Arbor.

After graduating, Shure moved to Washington, D.C., and worked on Capitol Hill. After three years, Shure packed her bags and headed for Southern California where she attended graduate school in San Diego for teaching. She then pursued writing and worked with screenwriter Howard Browne and later on with novelist Joan Oppenhiemer. During this time, Shure kept her foot in the performance arena, starring in a production at San Diego State University and working in Children's Theater.

Shure has written several novels from Young Adult to a Psychological Suspense Thriller. Her first script, The Levy's Tomb, was optioned by a 20th Century Fox executive. Shure became a finalist in both The Austin Heart of Film Screenwriting Competition and twice in The Academy of Motion's Pictures' Nicholl Fellowship. Shure also studied screenwriting at UCLA, and with such notable gurus as Syd Field and Linda Seger.

Her fiction harvested awards at the Santa Barbara Writer's Conference and twice at the San Diego State's Writers Conferences from editors at Berkley Putnam and Harper Collins. Jill's writings appear in The Love of Friends (Berkley Putnam 1997). In 2002, she won the BEN FRANKLIN AWARD for Popular Fiction for her last novel, NIGHT JAZZ.

Jill is currently active in Sisters-In-Crime, Scripteasers, The Southwest Writers Association, Women in Film, and The National Writers' Association, among others. An avid supporter of animal rights, Jill is a benefactor at The Helen Woodward Center in Fairbanks Ranch, California.

NIGHT GLITTER is the second book in the Jeri Devlin trilogy.